Sentinel Pyrotechnics
Version 1.0 beta 1
4th November 2008
Miles Asvachin
http://mrevil.pwp.blueyonder.co.uk/unreal/
mailto:miles@cheese83.freeserve.co.uk
Description:
Turns Sentinels from death-dealing machines into harmless pyrotechnic displays. Ideal for a variety of events such as Guy Fawkes Night and New Year's Eve.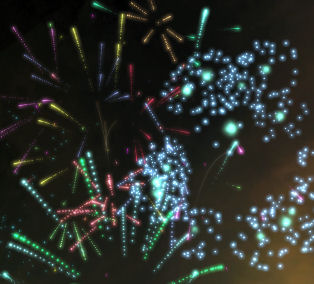 Installation:
Extract the zip to "My Documents\My Games\Unreal Tournament 3\UTGame\".
Usage:
You must run both the normal Sentinel mutator and the Sentinel Pyrotechnics mutator at the same time. Most Sentinel functionality is disabled by the mutator, but you can change weapons to see the different types of firework available.
Running on a server:
If you start your server from the command line, add this: ?mutator=UTMutator_Sentinel.UTMutator_Sentinel,UTMutator_SentinelPyrotechnics.UTMutator_SentinelPyrotechnics
Credits:
Change log:
1.0 beta 1 (4th November 2008)
Known bugs:
If you find any bugs or have any suggestions or comments, feel free to e-mail them to me.