My sister decided that her speakers were not loud enough, and so commisioned me to build a subwoofer. There were basically two requirements: loud, and purple (and cheap). Fortuitously, there is a hatch in the wall in her room with a large space behind it, perfect for an IB sub. I only had to add more substantial hinges to carry the weight of a large driver, and replace the little magnetic catch with a pair of mortice bolts to hold it securely enough to not vibrate.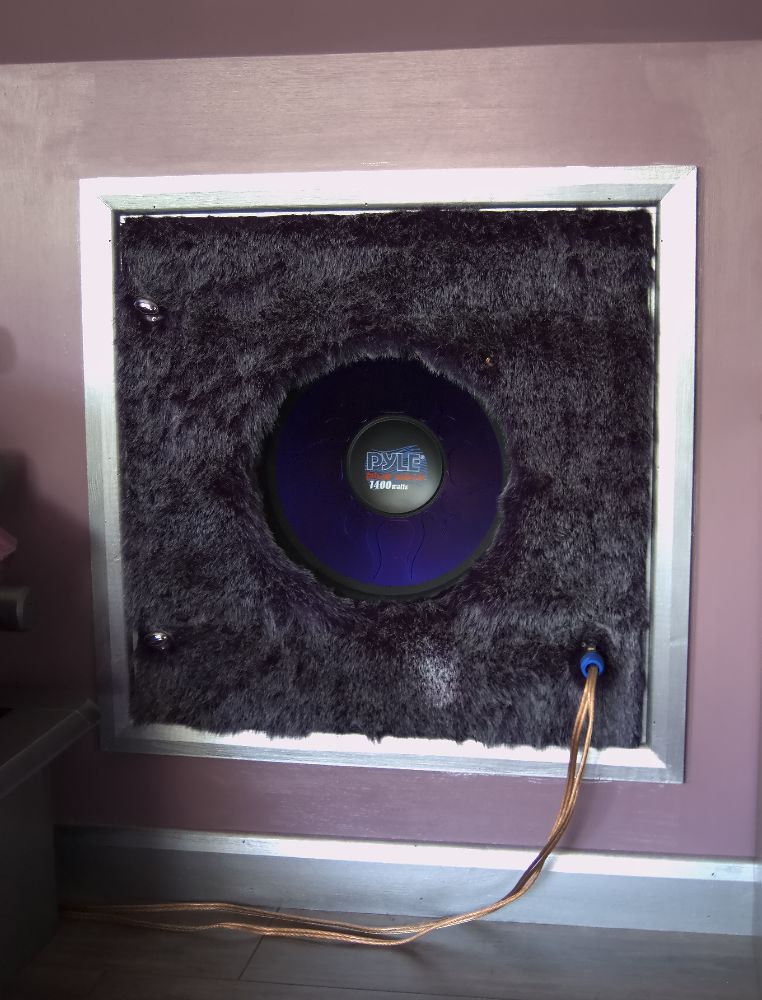 Thanks to car audio, it's quite easy to obtain cheap drivers in variety of bright colours. I chose a 15" Pyle PL1590BL. The 1400W rating is obviously nonsense, but otherwise it seems about perfect for IB, plus it feels very sturdy, which will be beneficial when people open the hatch to shove junk through. Most importantly, it is a nice shade of inky purple.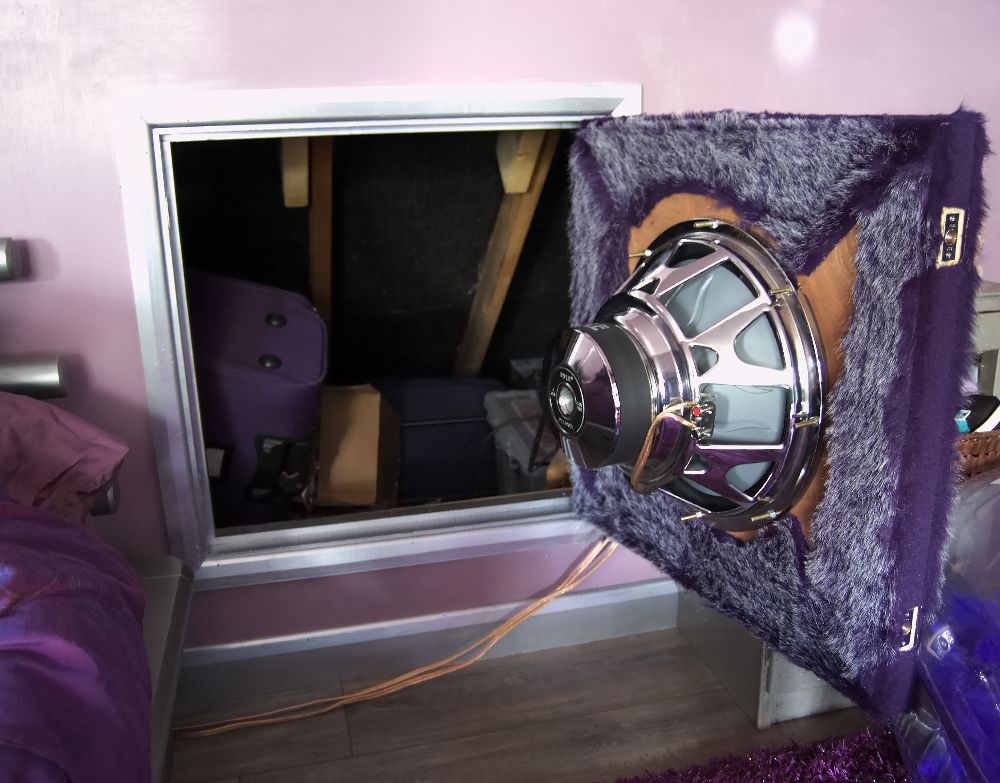 My sister upholstered the door with thick purple fur fabric. Not only does this look awesome, it also makes the door fit very tightly, helping to seal around the edges while still allowing the door to be opened and closed without difficulty. It's been in use for a while now; it goes more than loud enough, and sounds really quite good.